Floor 50 is known as the middle point in Castle Incrad. The critical point that will weed out any player that may have been "piggybacking" their way to the top on stronger players.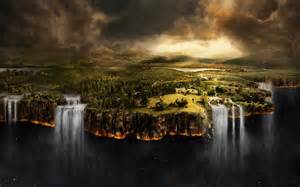 Appearance Edit
Floor 50 is a beautiful sight to behold and look over with every fiber of one's being. It holds a vast set of locations to explore, and offers many news paths for one to choose. The entire region houses many environments, each suitable to ones own likings. Monsters populate every corner of the floor. No matter where one goes, they will always be surrounded by nature of some sorts.
Locations (Towns) Edit
Whitevale
Sternwald
Bogon
Strindberg
Yullander
Uxillie
Zofus
Harventork
Locations (Cities) Edit
Pechora
Ayester
Stroln
(Adding five more cities)
Locations (Miscellaneous) Edit
Cliffs/Canyons Edit
Gneaks Fjord
The Arctic Bluff
Marks Canyon
(Adding four more locations)
Deserts/Wastelands Edit
Northern Tundra
The Desolated Wilds
(Adding two more locations)
Forest/Wilds Edit
Faint Forest
Fleecer Woods
Struroks Wood
(Adding three more locations)
Grasslands/Plains Edit
Guzelf Range
(Adding four more locations)
Lakes/Ponds Edit
Ryht Lake
Lyell Domain
Tlux Cove
(Adding two more locations)
Mountains/Ranges Edit
The Scarlet Heights
Trug Bluff
Byfems Peaks
(Adding one more location)
Oceans/Seas Edit
Stuhz Abyss
Cloysh Sea
Tepix Ocean
Swamps/Marshes Edit
Evelin Mangrove
The Primeval Glades
Monsters Edit
(Adding ten monster types)
Region/Floor Map (Draft Representation) Edit
Details in:
Ad blocker interference detected!
Wikia is a free-to-use site that makes money from advertising. We have a modified experience for viewers using ad blockers

Wikia is not accessible if you've made further modifications. Remove the custom ad blocker rule(s) and the page will load as expected.